Bugs

I want to be able to click the visible part of an element that is behind another semi-transparent element. 
For example in this screenshot, the girl is behind a wave. I can only click on the very top of her exposed head, whereas I expect to be able to click her entire visible body: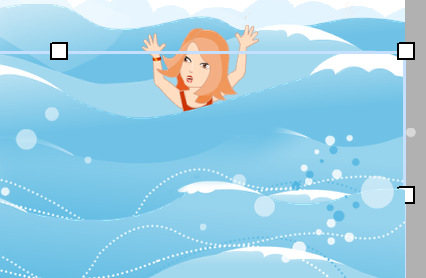 I know is is per-pixel tap test, but still...
If there's a way around that - please advise
Thanks,
Ranco