Bugs

I have an hidden "hint" element that I can fade in and out upon user request to hint the user on animation locations.
The problem is that these elements are considered when I click on them (although invisible), hence obscuring the actual animation element: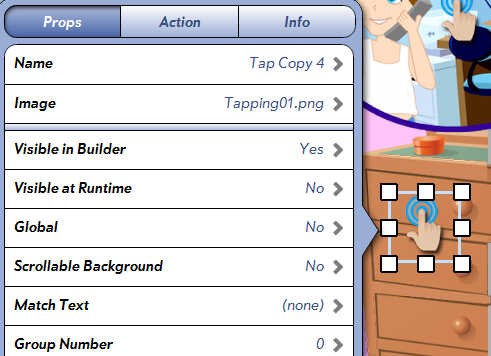 In the example above, the drawer opens and slams when clicking on it, but you can't click on most of it because the (hidden) finger obscures it.
I think that elements that are not visible in runtime should not be tested against mouse/click position at all.