Bugs

Tried the InteractPlayer on my brand new Samsung Galaxy S4.
First, as already mentioned, it is hard to see the login window, but it's only once.
Second, it takes 25 seconds to start (!), the screen is black (no splash), as if it is off. Very frustrating. And not only in the first run. Same with my S3 mini.
Third, when I download an app, I get an error message: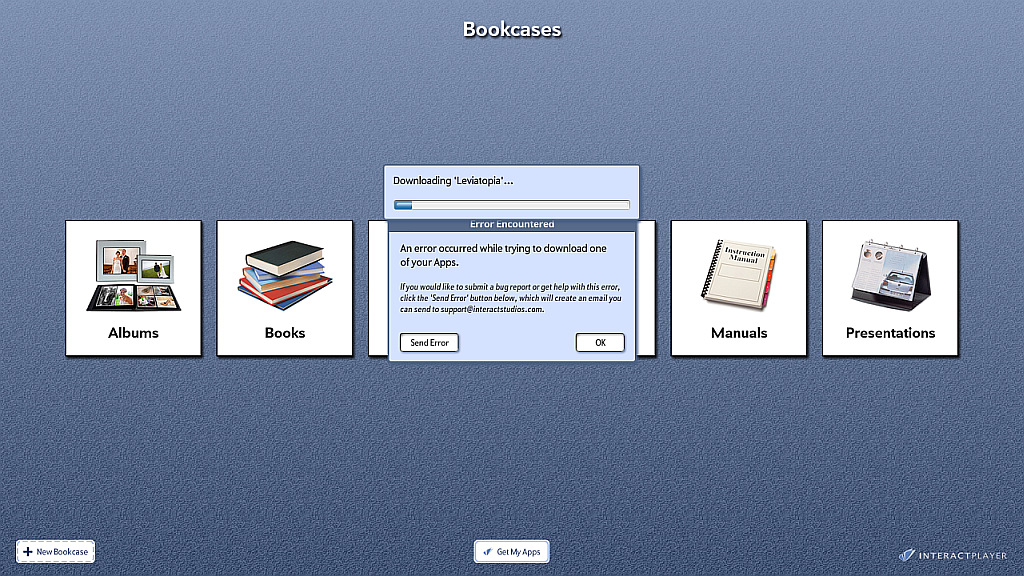 I can't click the "Send Error" (and can't hardly see it). Download continues and completes, but there's nothing in any of the shelves.
And forth - the icon for the player is SO similar to Google Play icon: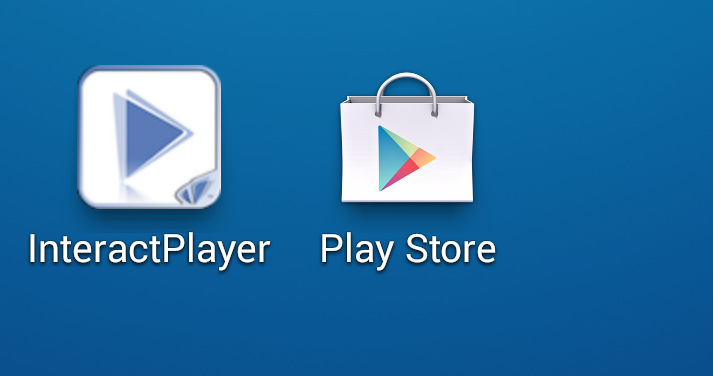 Please advise...
Ranco